Why Chorus Girls? Well, most of the Atomic Cherry Bombs specialize in Lindy Hop, Charleston and other Swing dances and we love the culture that surrounds those dances. The 1920s through the 1960s were filled with Vaudeville, Burlesque, Broadway, Chorus Line and Movie Musicals based around Jazz and it's progression. The music gets our feet moving, the impeccable glamour and style inspires us and recreating the magic of a bygone era keeps our hearts beating.
Here are some of our favorite clips. Maybe they will inspire you as they have inspired us!
Singing in the Rain – "All I Do is Dream of You" 1950's does 1920's.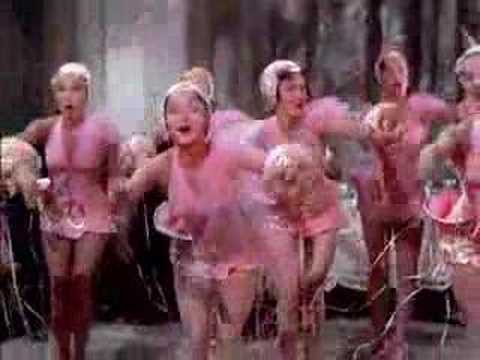 King of Jazz – "Girls of the Group" Amazing precision and shiny costume, oh my!
Roof Garden Party from 1929. This was the routine that inspired the ATOMIC Cherry Bomb's Blazin'.